Tennis Academy Grand Opening & Memberships Announced!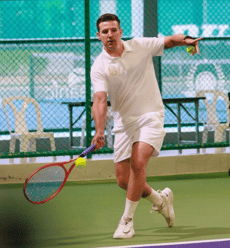 Tom
Adamthwaite (Great Britain)
Owner & Acting Director of Tennis
Tom has over 17 years experience in coaching & sports leadership and is a qualified ICI Tennis Director and PTCA Accredited Coach. Originally from the United Kingdom, Tom was a Director of Sport and Regional Manager of ALLSTARS at David Lloyd. Tom has coached in Thailand since 2018 and has spent time on court with players starting their journey in tennis to ATP players.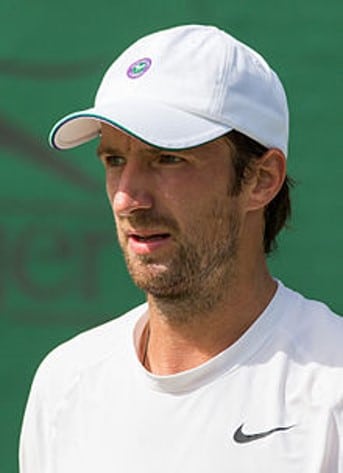 Konstantin
Kravchuk (Russia)
Head of Adult Development
Former ATP #78 in the world, Coach Konstantin comes with an expert knowledge as a player on the ATP tour and as a coach on the WTA tour. He has competed at all four of the Grand Slams (Australian Open, French Open, Wimbledon & US Open). Konstantin has also represented Russia in the Davis Cup. Konstantin believe in developing players in a way that they have all the tools technically to deal with any situation on court.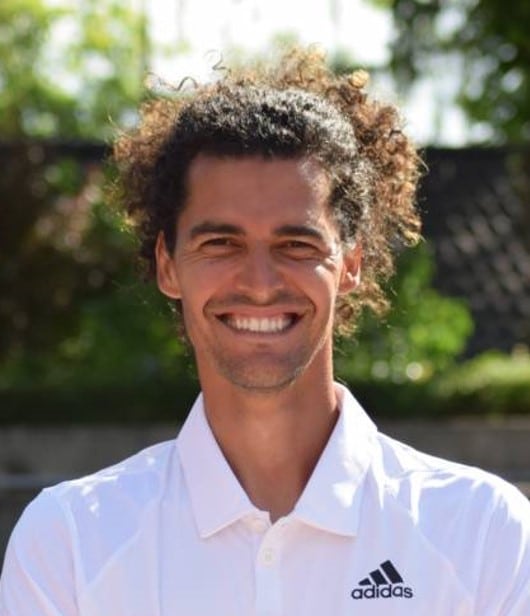 Adam
Vejmelka (Czech Republic)
Head of Performance Tennis
Former ATP # 247 in the world, Coach Adam has a vast knowledge of professional tennis from his time as a touring professional tennis player and now as a coach for tour professionals and high-performance juniors aspiring to make the ATP/WTA tours. Coach Adam is a versatile Performance coach and able to support players with all aspects including fitness, goal setting and touring management. Coach Adam oversees all Performance players and mentors our Performance Coaches.
Senior Development Coaching Team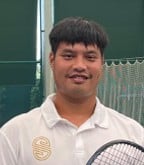 Angkoon (Arm)
Jantaban (Thailand)
Coach Arm has experience working with players from 3 years to adult players playing on the WTA. Arm has worked with the Thailand national team and been a professional hitter for WTA players. Arm has spent the last 4 years working with international juniors of all nationalities, ages, and abilities. He has the ability to make tennis very fun and still making you work very hard on court but enjoy it.
Development Coaching Team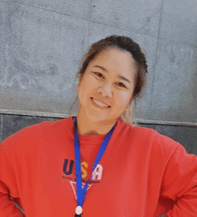 Areeporn (Aree)
Wanichayapanich (Thailand)
Coach Aree is still currently ranked in the top 50 in Thailand & ITF # 600 as a player. Coach Aree's clean hitting and eye for detail make her an excellent coach for players looking to take their game to the next level. With her ability to hit the ball accurately and simple coaching style means she is an ideal coach for Beginners up to performance. With experience playing ITF tournaments Coach Aree is ready to take players to their potential on and off the court.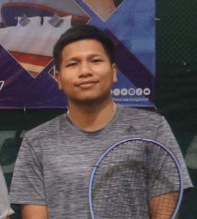 Chatupong (Film)
Chooamnat (Thailand)
Coach Film is the Former Hat Yai Men's Singles Champion. As a Junior National Thai player, Coach Film has a high-level playing ability and has been coaching in Phuket for the last few years with ITF Juniors. Coach Film never stops smiling and has a charming aura that transmits over to his players.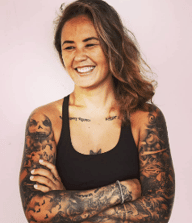 Chaterine (Kitty)
Teppo (Finland & Thailand)
Development Coach and Strength & Conditioning Trainer
Coach Kitty is a former Finland Junior National player. After getting injured as a junior, she turned her passion for tennis and fitness to coaching. Coach Kitty coaches many ex-pat and Thai residents in Phuket and has a reputation for her motivational coaching style and variety of training disciplines that she uses to get her players to reach their goals. Kitty specialises in teaching Under 10s tennis and Strength & Conditioning for all levels of adults (and juniors).